Modern Lounge Chair and Ottoman Black Italian with Rosewood/Palisander
AP8101BK-RW
Eligible for Free Shipping
Delivery Time: 3-5 Days
by Nicer Interior
This modern lounge chair & ottoman epitomizes the architectural style of the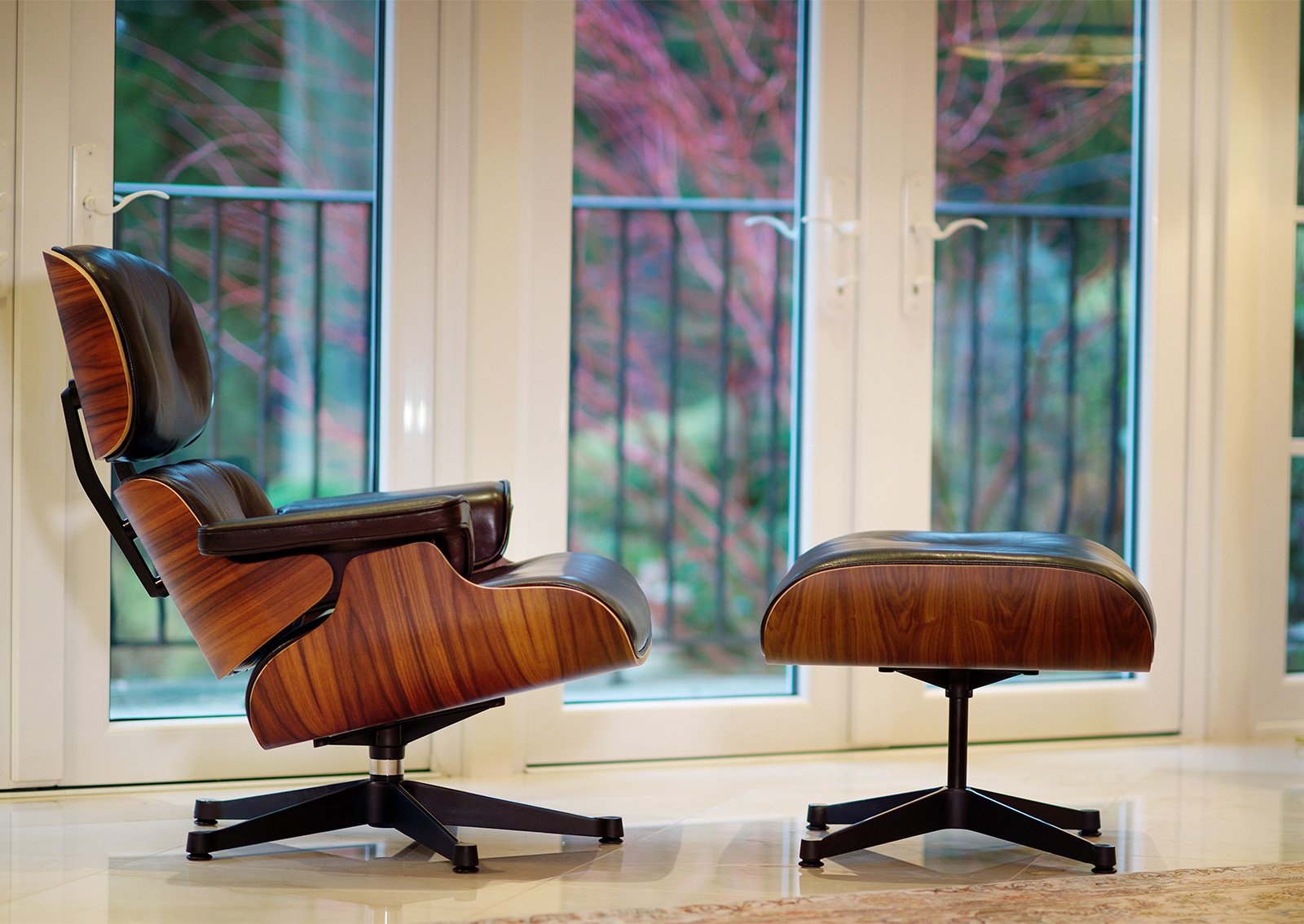 Modern era. It was the first Modern chair designed for the high end market and today, the iconic Modern lounge chair & ottoman is considered a metaphor for elite interiors and furnishings. The fundamental design intent for comfort and practicality is preserved unequivocally in this piece. Our Modern lounge chair & ottoman is manufactured painstakingly, with attention to the smallest detail. We use the highest quality materials including genuine Top-Grain Italian Leather, Plywood Frame and Die-Cast Aluminum Base.
Key Features
Upholstered in 100% full-grain Italian Aniline Leather imported from Italy, the highest grade and most expensive leather available, only 5% of the world's leather falls into this category.
Black Aluminum Cast base and back braces with high polished bright aluminum trim
7-ply of cross grained kiln dried engineered wood shell to prevent warping and cracking
Built in Swivel mechanism with a 15 degree perma-tilt base and Rubber Shock Mounts connected from the head to back rest allowing for flex
Premium Reproduction - originally designed in 1956 by Charles and Ray Eames. Crafted with the finest of material and utmost details making this one of the best reproduction of the modern Lounge Chair & Ottoman on the market today.
Dimensions:
Chair: W=32.5″ x D=33″ x H=32″
Ottoman: W=25″ x D=21″ x H=17″
Product Overview